Details

Friday April 24th-26th, 2018
8am – 8pm

Le Meridien
1475 California St
Denver, CO 80202
What to Expect
Participants and sponsors from all around the world will gather for the 2018 ACH Conference! Learn what new things are coming up in the airline industry and how they relate to your revenue accounting department.
Featured Speakers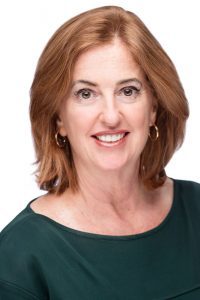 Sharon Pinkerton was named Senior Vice President, Legislative and Regulatory Policy for Airlines for America (A4A) in February 2011, and leads policy development on legislative and regulatory matters, working with Capitol Hill and the administration.
Pinkerton joined A4A as Vice President, Government Affairs in April 2006, where she was responsible for overseeing all aviation-related issues before federal, state and local governments. Before joining A4A, she served as Assistant Administrator for Aviation Policy, Planning and Environment at the Federal Aviation Administration (FAA). Prior to her appointment at FAA, Pinkerton was transportation counsel to House Aviation Subcommittee Chairman John L. Mica (R-Fla.) and served on Capitol Hill for nearly 10 years. She began her professional career at Price Waterhouse.
A native of Vero Beach, Fla., Pinkerton received a Bachelor of Science degree from Cedarville College in Ohio, and earned a law degree from the University of Florida. Pinkerton is also a Certified Public Accountant.
---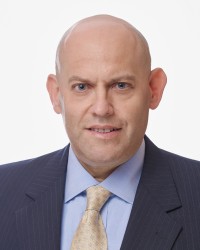 John Heimlich joined Airlines for America (A4A) in April 2001 and currently serves as Vice President and Chief Economist. He is responsible for matters pertaining to economics and energy and frequently engages with members of the media.
Heimlich represents A4A in the MIT Airline Industry Consortium and the Harvard Industrial Economists Discussion Group and is Chairman Emeritus of the Consumer Energy Alliance (CEA). In December 2010, Heimlich received the Armbrust Aviation Group's award for "Distinguished Achievement in Aviation."
Prior to A4A, Heimlich spent five years at United Airlines in financial planning, financial analysis and international and regulatory affairs. In the latter role, he worked on competition matters, mergers, route cases and antitrust immunity for alliances.
A native of Kent, Ohio, Heimlich holds a Bachelor of Arts degree magna cum laude, Phi Beta Kappa, from Cornell University and a master's degree in public policy from Harvard University's John F. Kennedy School of Government.
---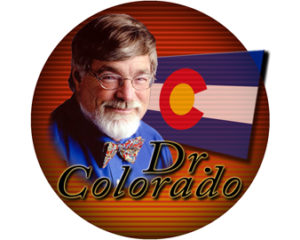 Thomas Jacob Noel is a Professor of History and Director of Public History, Preservation & Colorado Studies at the University of Colorado Denver. Tom is the author or co-author of 51 books. He was a longtime Sunday columnist for The Denver Post and the Rocky Mountain News and appears regularly as "Dr. Colorado" on Channel 9's "Colorado & Company."
Tom completed his B.A. at the University of Denver and his M.A. and Ph.D. at CU-Boulder where his mother (a psychiatrist) and grandmother (a teacher) also did their graduate work. Please check Tom's website: dr-colorado.com for a full resume and updated list of his books, classes, tours and talks. Tom's latest books include A Short History of Denver and Denver Landmarks & Historic Districts. His book, Colorado: A Historical Atlas, won three prizes as the best regional history book of 2016.
---
Don't pass up on this opportunity.